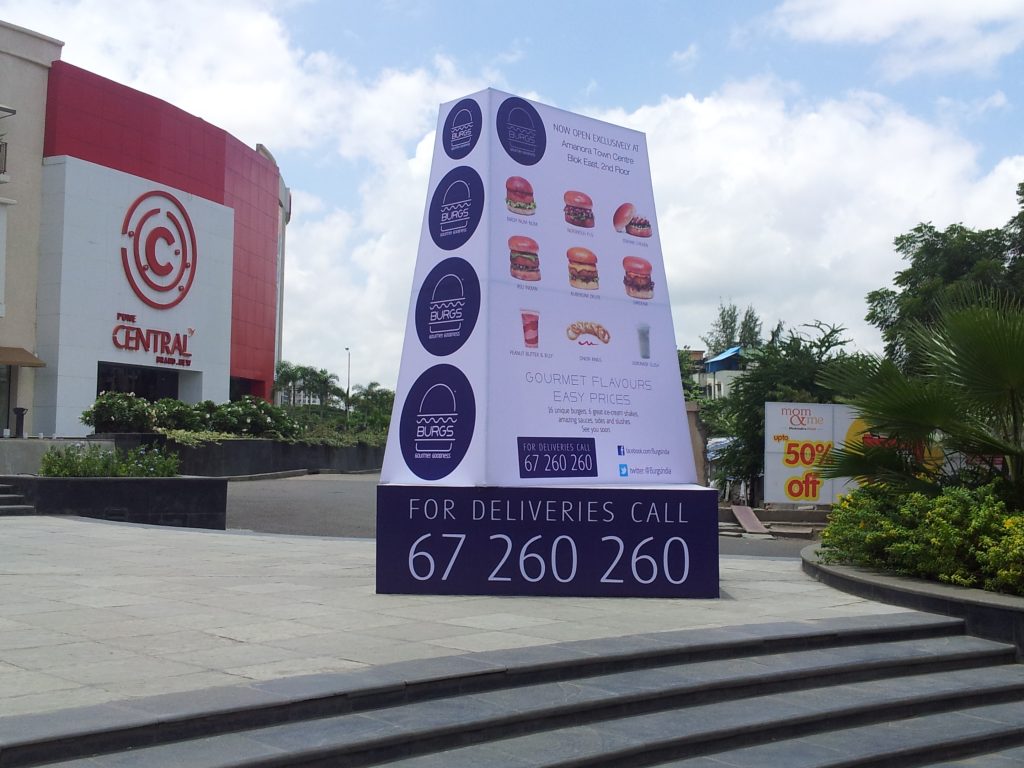 Before stepping into other discussions, let's understand the word 'totem'. A totem is a signboard used to advertise the business or organization. Whether your business is on the main street or areas with low visibility of peoples, a tall and rectangular totem board is all you need for the promotion of your business. These totem or pylon sign boards are enough to talk about your business in public. These boards are referred to as the best marketing strategy one can adopt to promote their product and services. Then who are totem dealers? They are simply referred to as the dealer or person who designs totem boards for businesses and organizations.
Sign nest is regarded as the best totem dealer in Pune for many decades. You can get your totem signboards to design at a very affordable price. Based on our client requirement, we can make the totem signboards on various structures like steel, wood, acrylic, glass, metal, or LED. From illuminated or non illuminated, standalone, or supporting totem boards, we offer a wide range of signboards and can be customized as you want.
Sign nest is one of the best totem dealers in pune. We are authorized dealers & distributors for Totem in Pune.
What you will get by designing your pylon sign boards gives us!
When it comes to promoting our business, we always look for advanced techniques of pylon sign boards because these boards are tall enough that can be visible to anyone and it has very limited information available which makes viewers curious to know what business is all about. Sign nest, pylons in Pune provides the type of signboards which is suitable for your business in every manner. We always make short and simple but interesting slogans that attract more viewers to your business. We give perfection in Pylons in Pune with perfect machinery and tools. Some advantages that you will get by pylon sign boards
Our technicians can install any of your totem signage at the place you wished for.
We make your totem signboard big enough so that you can get all the relevant information in it.
Your totem can be displayed with LED and laser lights so that it looks attractive and engaging.
We suggest the best designs to our clients so that they can use the best out of their totems.
The designs and material provided by us are strong so that it can attract many viewers.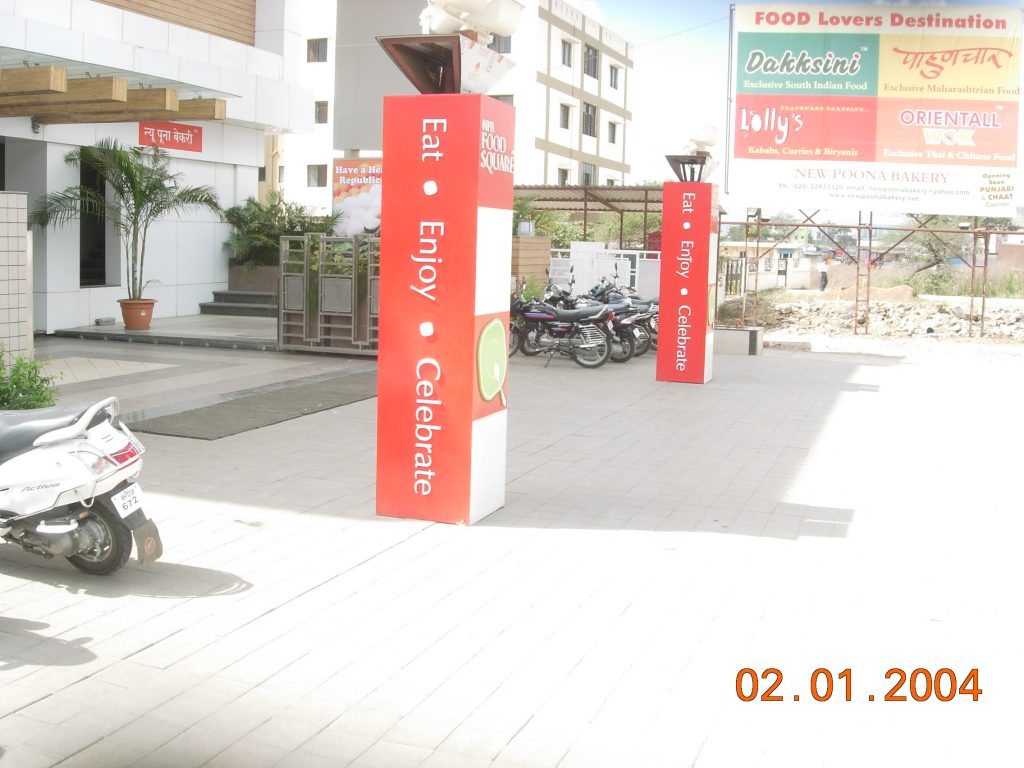 How do we make our best totem signs?
Bringing perfection to totem in Pune is not easy, it takes years of learning and much time to work and deliver the best sign boards. Do you know how we work to deliver perfection? The below points will let you know how we process our work.
Client requirements as it is a very crucial part of our work before making.
A detailed measurement of sites and surface to deliver exact work which you think of.
Finding the best designs option with a good quote for your business to print on.
Installing and designing the whole surface according to clients' needs.
Working on technical issues and production of the signboards.
We deliver smoothness and fineness in totem signboards. We have received prominent and valuable feedback from all our clients for the past 2 decades. Our team is capable of designing all types of digital signage, totem and pylon sign boards, and wall graphics. We hold expertise in rendering many contemporary media services of the digital world. We give perfection in totem in Pune with perfect machinery and tools. Our team comprises fine technicians and skilled trained personnel who feel pride in making all digital signage manufacturing works. We are very proud of our work and we will keep serving people with our best work.